Tech Giants 'Willing to Burn' First Amendment Rights: Shark Tank Entrepreneur
Prominent tech investor and star on Australia's "Shark Tank" TV series Steve Baxter has lambasted U.S. tech giants' for targeting and suspending social media app Parler as well as the accounts of U.S. President Donald Trump.
"This is pretty bleak stuff when this platform–Parler–is being held to account (by the tech giants) for the actions of its users," the tech entrepreneur told The Epoch Times.
"All these amazing innovations (social media apps) come from the First Amendment of the U.S. Constitution, which includes freedom of speech," he said.
"The United States is a powerhouse because of the freedoms it has. To think that people who are the beneficiaries of that are so willing to burn it, there is not much thought going into that is there?" he added.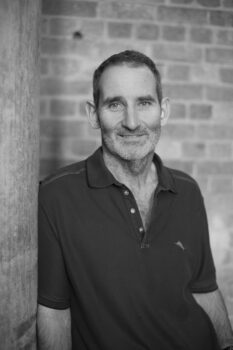 Baxter, who made his fortune in 2005 with the sale of his PIPE Networks for $300 million, described the events of the last few months as "a slide into Hell."
"Every last part of it feels wrong," he said. "We've been saying it for a while, this encroaching sort of tyranny. First, in liberal academics, then into people's lives, and now with COVID-19 restrictions …"
Baxter is based in Brisbane, which just emerged from a three-day, city-wide lockdown to contain a single case of the mutated UK-strain of COVID-19.
On Friday, Twitter permanently removed U.S. President Donald Trump's account for alleged violations of its "Glorification of Violence Policy." The move came soon after civil unrest unfolded at the U.S. Capitol on Wednesday.
Facebook, Instagram, and Snapchat followed with short-term suspensions of Trump from their platforms.
The actions have prompted criticism from leading Republicans: Secretary of State Mike Pompeo and former UN Ambassador Nikki Haley–who likened the move to something the Chinese Communist Party would do.
Australian Deputy Prime Minister Michael McCormack has criticised Twitter as well saying there is a double-standard at play.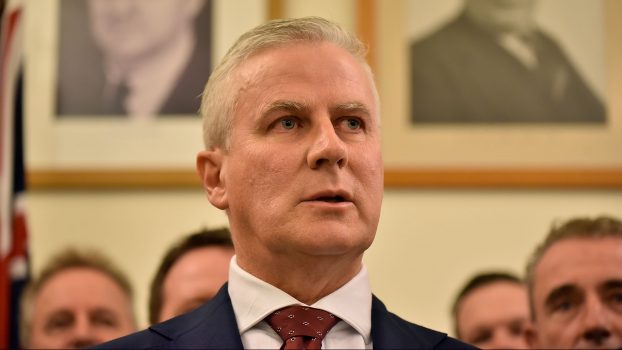 "There's been a lot of people who have said and done a lot of things on Twitter previously that haven't received that sort of condemnation or indeed censorship," he told ABC Radio on Monday.
Most notably, Chinese Foreign Ministry spokesperson Zhao Lijian's provocative Twitter post featuring an Australian soldier smiling and slitting the throat of an Afghan child, remains pinned to the top of his feed. The post caused national and international outrage.
However, McCormack conceded that as a private company, Twitter was within its rights to censure and close accounts on its company platform.
President Trump has attempted to remove Section 230 of the 1996 Communications Decency Act, which allows social media giants to moderate content on their platforms without repercussion. However, the U.S. Congress has been unable to pass the law.
In the wake of Trump's social media accounts being removed, Twitter-rival Parler saw its popularity rocket making it the most downloaded app on the Apple store.
Google, Apple, and Amazon then accused Parler of not properly moderating content on its platform and suspended the service. The app has developed a significant following of classical liberal or conservative users.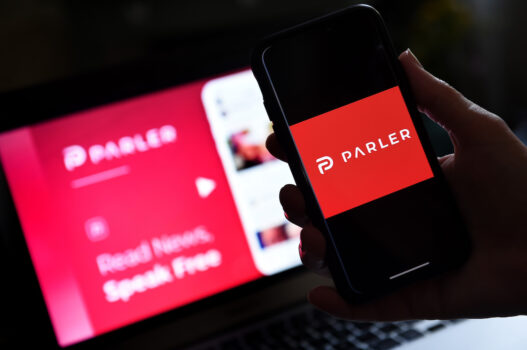 Deputy Opposition Leader Kristina Kenneally lauded the suspension of Parler and pushed Prime Minister Scott Morrison to support the move and stop government departments from using internet service providers associated with the app, she wrote on Twitter.
She also called on Morrison to censure fellow Liberal Members of Parliament Craig Kelly and George Christensen for publishing alleged "dangerous views" on the merits of hydrochloroquine and reports on U.S. election fraud.
Opposition Leader Anthony Albanese also applauded the move by Twitter to remove Trump's account.
Baxter warned that censorship was a slippery slope.
"The next big controversy is when other supposed 'safe forms' of media start getting cancelled. The people who are celebrating now, will realise how bad the mob is," he said. "The mob always eats itself. It goes without a shadow of a doubt."
"What's the cost of censorship, compared to the cost of things that you don't want to be said? The cost of censorship is always worse than the annoying words you're free to ignore," Baxter added.
January 11, 2021 11:04 am
https://www.theepochtimes.com/feed/