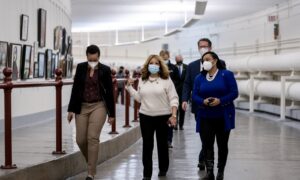 The House of Representatives on Tuesday passed a rules amendment implementing fines against members who don't wear masks.
House Speaker Nancy Pelosi (D-Calif.) had implemented rules requiring members to wear a mask on the House floor, but some legislators have been ignoring the rules.
According to a resolution passed Tuesday, the sergeant-at-arms "is authorized and directed to impose a fine against a Member, Delegate, or the Resident Commissioner for the failure to wear a mask in contravention of the Speaker's announced policies of January 4, 2021."
The resolution was embedded as an amendment to H.R. Res. 21, which called on Vice President Mike Pence to invoke the 25th Amendment to remove President Donald Trump from office. The House approved that resolution 223-205, even though Pence told Pelosi directly he would not invoke the amendment.
The amount of the fines wasn't outlined. Reports indicated that violators would be penalized $500 for a first offense and $2,500 if they violate the rules again.
Democrats have upped pressure on Republicans to wear masks after four members tested positive for COVID-19 following the Jan. 6 joint session of Congress. Three of them, all Democrats, blamed GOP colleagues for the diagnoses. They pointed to video footage showing members sheltering in place in a room in the Capitol after protesters stormed it that day.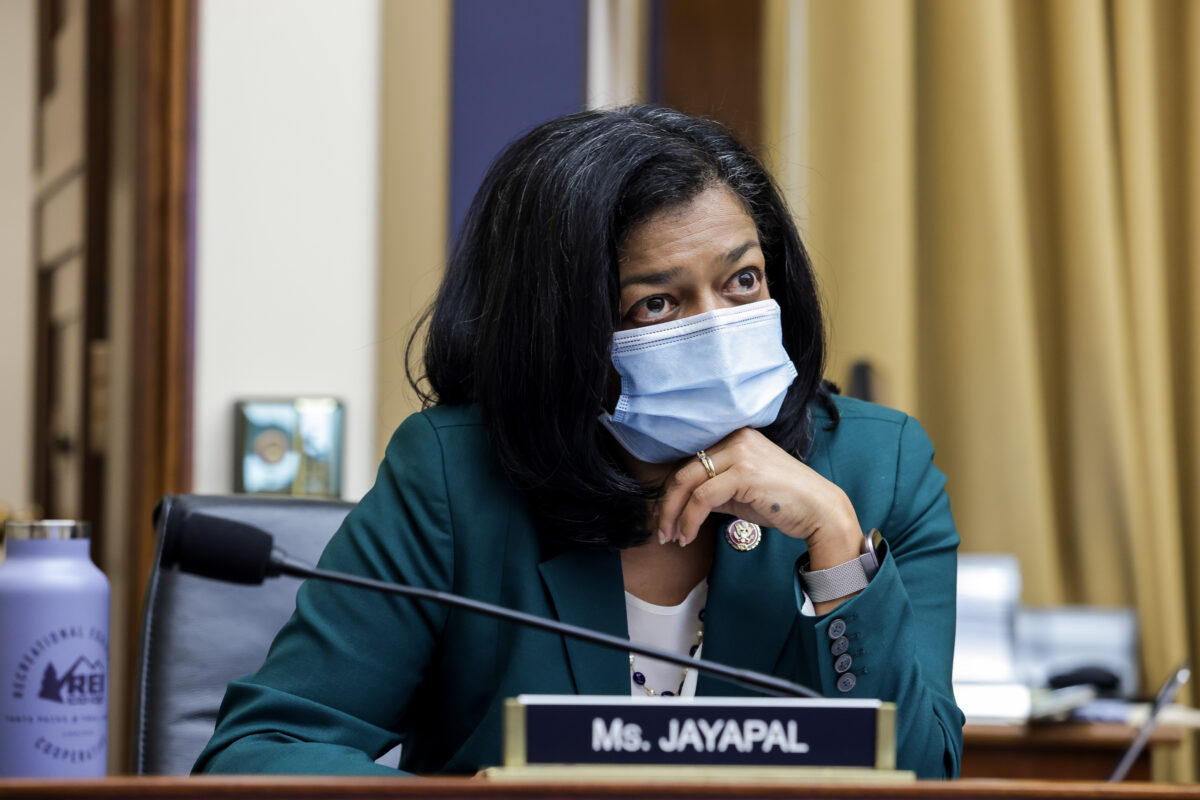 One of the Democrats, Rep. Pramila Jayapal (D-Wash.), was herself not wearing a mask during part of the session. In addition, Rep. Gwen Moore (D-Wis.) returned to the Capitol after testing positive despite not finishing the quarantine period recommended by the Centers for Disease Control and Prevention (CDC).
People can contract COVID-19, the disease caused by the CCP (Chinese Communist Party) virus, from people who are or are not wearing masks, but mask proponents have repeatedly portrayed transmission as more likely if people are not wearing masks.
Rep. Jim Jordan (R-Ohio) told colleagues on the House floor on Tuesday that in the new rule, "they say if you don't wear a mask, you can get fined, no regard to whether you've already had COVID, whether you've had the vaccination."
"Your mask slips down a little bit, you get fined, in a rule with no debate?" he added.
But others said they supported the fines.
"I just voted for a rule that imposes a fine against members of Congress who refuse to wear a mask. My colleagues who aren't following CDC guidelines are actively endangering us ALL," Rep. Carolyn Bourdeaux (D-Ga.) wrote in a tweet. "Cases are spiking and we need to do our part now."
January 13, 2021 11:13 am
https://www.theepochtimes.com/feed/