Huawei Seeks to Access HSBC Files in Bid to Prevent Meng Wanzhou Extradition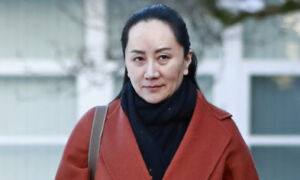 Chinese telecom giant Huawei has started legal action in the UK seeking access to internal documents of British-based bank HSBC, in a bid to prevent the extradition of its senior executive Meng Wanzhou from Canada to the United States.
Meng, 48, was arrested by Canadian police on a U.S. warrant in December 2018 while on a layover in Vancouver, bound for Mexico. The United States is charging her with bank fraud, accusing her of misleading HSBC about Huawei's business dealings in Iran, causing the bank to break U.S. sanctions.
A PowerPoint presentation that Meng gave to an HSBC banker in Hong Kong in 2013 has been cited by the United States as key evidence against her. Federal prosecutors allege Meng lied in the presentation about Huawei's relationship with Skycom Tech Co. Ltd., a firm that operated in Iran, which the United States said was in fact a subsidiary of Huawei.
Meng's Canadian lawyers are asserting that the U.S. extradition request was flawed because it omitted key evidence showing Meng did not lie to HSBC about Huawei's relationship with Skycom.
On Friday, Huawei filed an application in the British high court for access to HSBC's internal files, which it hopes will undermine the U.S. case against Meng.
Meng's lawyers are seeking to prove that HSBC knew the extent of Huawei's business dealings in Iran, which they say the United States did not accurately portray in its extradition request to Canada.
HSBC said that Huawei's application for disclosure in the UK is "without merit."
"HSBC is not a party to the underlying criminal case in the U.S. or the extradition proceeding in Canada. It would be inappropriate to comment further on an ongoing legal matter," an HSBC spokesperson said in a statement emailed to The Epoch Times.
Meng's arrest in 2018 triggered a wave of retaliatory actions by the Chinese regime against Canada. Beijing arbitrarily arrested Canadian citizens Michael Spavor and Michael Kovrig in China, later charging them with espionage.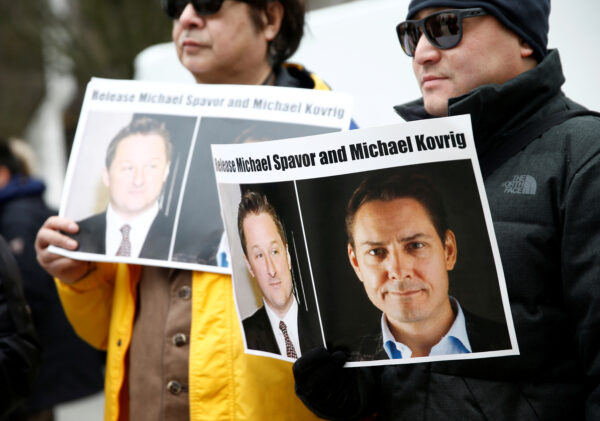 U.S. officials have repeatedly warned that Huawei, the world's largest supplier of telecom gear, poses a security risk to countries that use its equipment for next-generation 5G wireless networks. Their concerns stem from the company's ties to the communist regime in Beijing, as well as Chinese law that compels companies to cooperate with intelligence agencies when asked.
Last July, under pressure from the Trump administration, UK Prime Minister Boris Johnson banned Huawei from further input into the UK's telecoms infrastructure by the end of 2020, and set a deadline of 2027 for the stripping out of existing kit from the country's 5G network.
HSBC, which makes most of its profits in Asia, has recently drawn fierce criticism from the U.S. and UK governments for supporting the Chinese regime's imposition of a draconian national security law on Hong Kong.
Last week, it was criticised by an international coalition of lawmakers for freezing accounts belonging to activists associated with Hong Kong's pro-democracy movement.
Justina Wheale, Isaac Teo, and Reuters contributed to this report.
February 12, 2021 2:05 pm
https://www.theepochtimes.com/feed/