Australian Govt Cuts Millions in Facebook Advertising After News Ban
February 22, 2021
ACCC, Asia & Pacific, Australia, Business, Censorship & Socialism, Companies, Facebook, Google, International, News Media B, Politics, Social Media, Tech, USA News, USA Patriots, World
No comments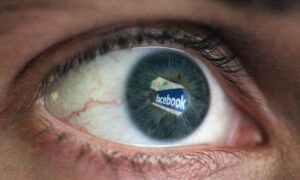 Australian government ministers are pulling the plug on advertising on Facebook, a move that could cost the tech giant millions, in response to its dramatic ban on news-related content last week.
On Sunday, Health Minister Greg Hunt said that further advertising on the platform would not occur on his watch "until the issue is resolved."
"Basically, you have corporate titans acting as sovereign bullies, and they won't get away with it. We will stand up as a country," he told ABC.
On Monday, Hunt reaffirmed his stance, saying advertising budgets around the vaccine will be "reallocated temporarily" to other channels, including television, radio, and newspapers.
"We will continue to post on that particular channel [Facebook]; we just won't be boosting [posts]," he told reporters.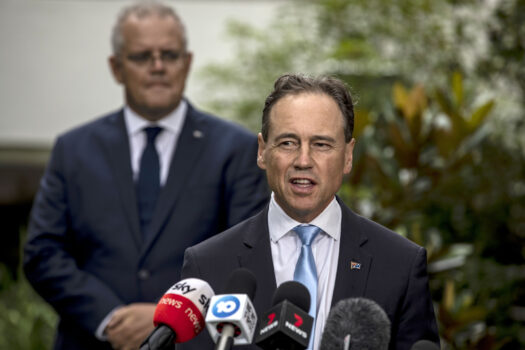 Finance Minister Simon Birmingham, who oversees public expenditure, agreed.
"It is my expectation that we will pull back from advertising on Facebook while they undertake this type of terrible activity, pulling down sites inappropriately of seeking to exert power or influence over our democratic systems. We won't tolerate that," Birmingham said.
"We will be standing firm on the legislation and also looking at all of those advertising points," he told ABC radio.
The federal government spent approximately $42 million on digital advertising between 2019-20.
According to the Australian Competition and Consumer Commission (ACCC), one-quarter of that went to Facebook.
The Australia Institute's Centre for Responsible Technology is calling for a national boycott of advertising to Facebook in response to last week's events and claimed the social media giant was making $2.5 million per day from Australians.
"Facebook's Australian news blackout shows both its enormous market power and its contempt for fact-based journalism," Peter Lewis, the Centre's director said.

"That's why all levels of government, from federal to local, civil society, and business should review the amount of money they spend on Facebook and consider suspending further buys until Facebook returns news and civil society sites back to their network."
However, commercial operators may be slow to change course.
"I guess everybody is waiting to see whether this ban will have a real impact on audience numbers though we won't really know that until Facebook releases its numbers which doesn't happen that often," Loan Morris, CEO of digital marketing firm, inc Digital Media told AdNews.
"At the end of the day, it all comes down to whether the audience you're targeting is using this platform …"
Facebook generated approximately A$896 million in revenue from Australia in 2020.
Last week, the tech giant made good on a threat to pull news content from its platform in response to the government's News Media Bargaining Code.
The Code legislates a framework for news companies to enter negotiations with Google and Facebook for payment of content.
Despite initial resistance, threats, and public lobbying, Google eventually came to the table and spent the last week signing off deals with several media outlets.
However, Facebook decided to execute its "nuclear option," surprising government ministers with its news ban.
The ban removed all news-related content from its platform in Australia and prevented users from sharing it.
The Facebook pages of mainstream media outlets were also shut down, including the ABC, The Australian, Sydney Morning Herald, and The Epoch Times.
Prime Minister Scott Morrison and Treasurer Josh Frydenberg both condemned the social media giant's actions, especially because a host of pages belonging to non-media related entities were caught in the crossfire, including charities, non-profits, emergency services, and government departments.
Talks are still ongoing between the government and Facebook. However, both sides remain at an impasse.
February 22, 2021 9:09 am
https://www.theepochtimes.com/feed/