On June 1, Icon Aircraft founder Kirk Hawkins and other minority shareholders of the company filed a lawsuit against the company's majority shareholder Pudong Science and Technology Investment Inc. (PDSTI) in Delaware Chancery Court (Docket No. 2021-0475). The minority group also includes a former Icon board member and former Boeing CEO Phil Condit.
According to Aviation International News, the minority shareholders are accusing PDSTI of seizing control of the management of the company, breaching their fiduciary duty to shareholders, removing minority American board members, and blocking the company's takeover negotiations with Yamaha. The moves are "all in support of its goal to expropriate Icon's intellectual property to China," reported AV Web, a global aviation news portal, on June 8, 2021.
Icon Aircraft, based in Vacaville, California, is the manufacturer of the A5 amphibious light-sport aircraft (LSA) and has its composite technology base in Tijuana, Mexico.
Kirk Hawkins, founder and former CEO, was placed on sabbatical leave in 2018 and subsequently replaced by PDSTI.
The lawsuit brings to light PDSTI's connection with the Chinese Communist Party (CCP) and Chinese money which is "masquerading as venture capital to gain access to U.S. technology," former Boeing CEO and board member of Icon Phil Condit wrote in a statement, according to AV Web.
PDSTI's Connections to the CCP
According to PDSTI's website, the company is "dedicated to the growth of high-tech enterprises" and "carrying out inbound and outbound investment and integration."
Its "main focus" is "on the field of high-tech industry," and its "strategic sectors" include semiconductors, new materials, general aviation, and healthcare, according to its website.
What the company does not say on its official website is that it is a wholly state-owned venture capital firm, founded in June 1999 in Pudong New Area, Shanghai. The Science and Technology Commission and the State-owned Assets Supervision and Administration Commission of the Pudong New Area jointly exercise the functions of PDSTI's shareholders' meetings.
According to a mainland Chinese public information source, PDSTI's "primary goals" include "promoting the construction of Pudong New Area's venture capital system and the growth of technology-based enterprises."
Two pieces of news on PDSTI's Chinese website, which are not included in its English website, also demonstrate the company's close links with the CCP. One of the news is brief, titled "Our Branch Participated in the 'Civilized Financial City, Party Members in Action' Road Guidance Volunteer Work." The piece described how its "Party member comrades, under the scorching sun, assisted traffic police and guided pedestrians and riders of non-motorized vehicles to cross the roads in a civilized way," and that they were "greatly encouraged" by two secretaries of local CCP committees who came to visit them at the traffic control site.
The other news is dated Nov. 14, 2019, bragging about the visit of Li Lecheng, the Secretary of Municipal Party Committee of Xiangyang City, Hubei Province, who led a team of managers from The Yangtze Economic Belt Industrial Funds Management Company of Hubei Province and expressed his "appreciation of the achievements of PDSTI" and his expectation of "in-depth cooperation" with PDSTI to develop Xiangyang City's high-tech industries.
Xudong Zhu, chairman of the board of PDSTI and included in the lawsuit filed by Icon's minority shareholders, is a CCP member and chairman of the board of Shanghai Wanye Enterprises Co., Ltd (Wanye), specializing in integrated circuit (IC), as disclosed in Wanye's website.
Wanye, according to its disclosure of information, is an affiliated company of PDSTI. It was a real estate company, but Zhu personally turned it into a high-tech chip company through mergers and acquisitions.
Yongjun Li, founding partner and former general manager of PDSTI, is also a director at Wanye. He is also a CCP member, according to Wanye's website.
With complex corporate structures and opaque information, it is difficult to trace how many other affiliates and investments PDSTI has. It currently invests in 18 projects and has two affiliates, according to its official website.
On Oct. 17, 2019, China Venture Capital & Private Equity Annual Forum and the 8th "Golden Finance" Award Ceremony hosted by Shanghai Securities Journal was held in Pudong, Shanghai, during which Xudong Zhu was awarded the title of "Outstanding Investor." A Chinese media report says that Zhu's successful overseas merging and acquisition projects include Montage Technology Co., Ltd, Advanced Semiconductor Manufacturing Corporation Limited, LPTH, and Icon.
Is PDSTI Here to Help?
As stated on its website, PDSTI provides support to the companies it has invested in or acquired to "enhance their intrinsic value and fuel the overall development of the industry."
What is happening, in reality, is that, according to the lawsuit, PDSTI has "scuttled negotiations with Yamaha that would have given the Japanese company a controlling interest in Icon," reported AV web.
"The investments by PDSTI in Icon were never intended to make the company successful. Rather they were part of a plan to gain technology and defraud minority shareholders," said Condit on June 8.
"Since becoming the controlling stockholder of Icon in 2017, PDSTI has disregarded its duties to minority shareholders, seized control of the management of the company, operated Icon as its own property, and systematically dismantled the company, thereby destroying the value of Icon and its shares, all in support of its goal to expropriate Icon's intellectual property to China," according to the lawsuit.
Coincidentally, Shanghai is home to an amphibious LSA manufacturer—Oxai Aircraft. The M2 Skywave amphibious LSA, which Oxai claims to have designed and developed independently is the first of its kind in China and was granted a certificate by China's aviation authorities in March 2021.
CCP's 'Societal Approach' to IP Theft
At the Council on Foreign Relations in Washington on April 26, 2019, FBI Director Christopher Wray said that "China has pioneered a societal approach to stealing innovation any way it can, from a wide array of businesses, universities, and organizations."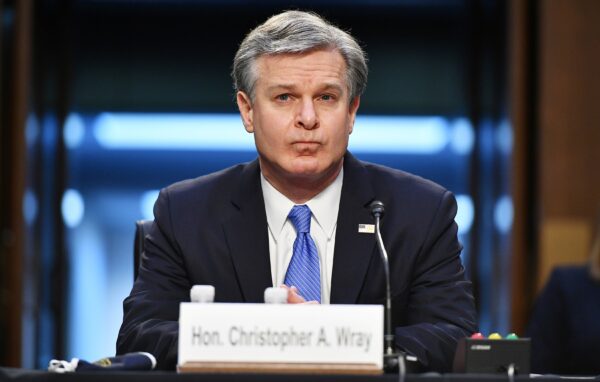 Wray said that the CCP's intelligence services "use every tool at their disposal—including state-owned businesses, students, researchers, and ostensibly private companies—to systematically steal information and intellectual property."
"Put plainly, China seems determined to steal its way up the economic ladder, at our expense," Wray added.
The Epoch Times reached out to Icon for comments and had not received a response at the time of publication.
July 17, 2021 10:05 pm