Making Classic Masterpieces Available to Americans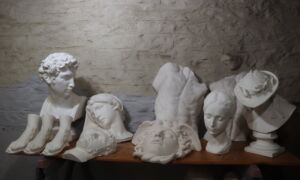 From his basement studio in Brooklyn, New York, American sculptor Justin Ryan Kendall creates affordable plaster casts of classic masterpieces. At any one time, he could be simultaneously casting a mask of Mary from Michelangelo's "Pietà," a bust of Costanza Bonarelli by Gian Lorenzo Bernini, or a fragment of a work, perhaps the nose of "David" by Michelangelo.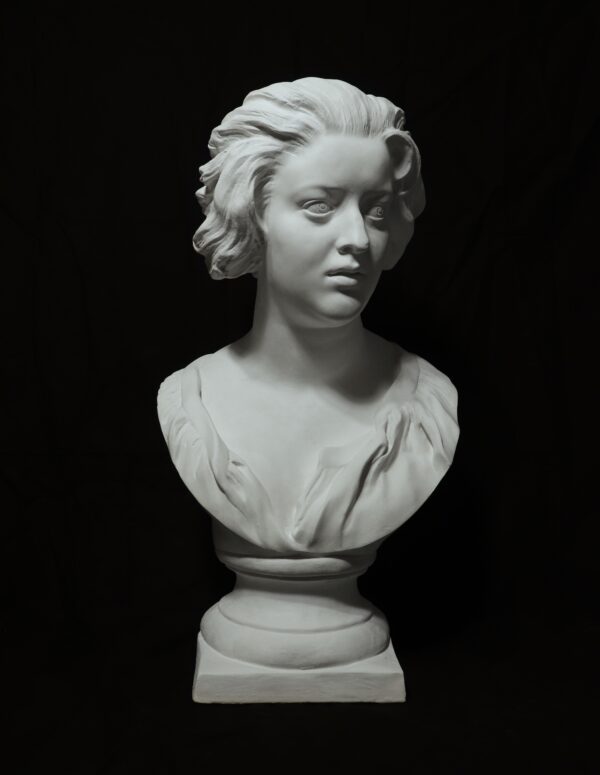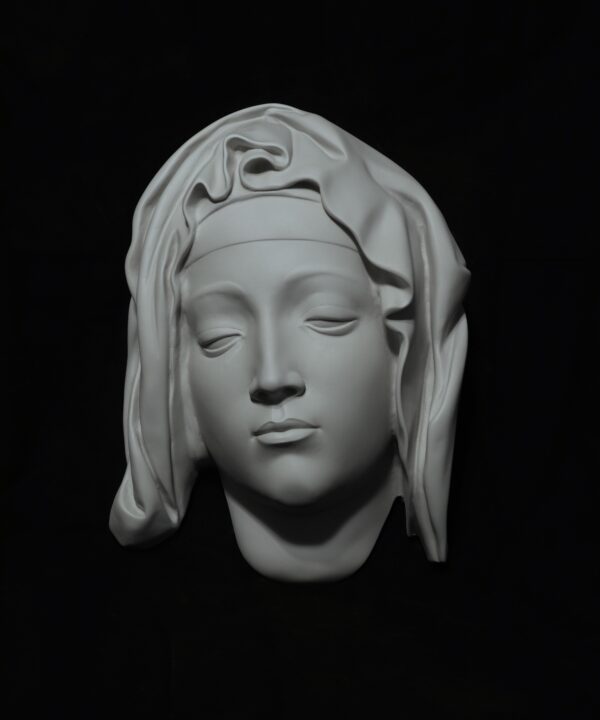 Kendall is so keen to preserve important historic masterpieces via his plaster cast reproductions that he's somewhat pausing in his career as a sculptor to develop his plaster cast business, he said in a telephone interview. 
Recently, he won first place for his sculpture "Prometheus" in the Fully From Life category at the Art Renewal Center 14th International ARC Salon Competition (2019–2020).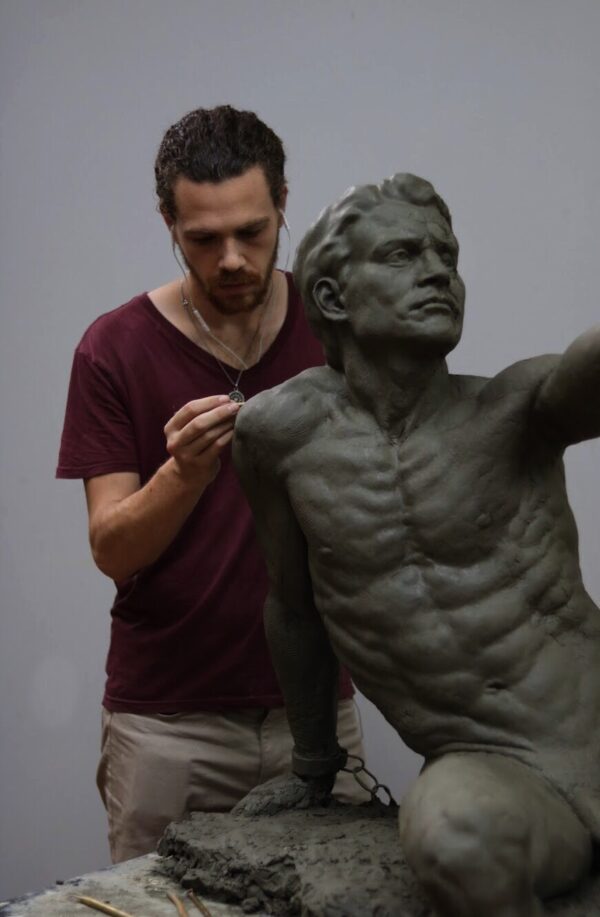 Primarily traditional art teachers and students order his plaster casts as study aids to copy and to develop their skills. But the casts also appeal to lovers of art and art history. 
In Florence
Kendall first began collecting plaster casts in the cradle of the Renaissance—Florence, Italy—where he was studying at The Florence Academy of Art. The academy is a private school, founded by fellow American artist Daniel Graves in 1991. 
After he graduated from Virginia Commonwealth University with a bachelor's in fine arts, Kendall spent two years saving up for his tuition at the academy. Since he is interested in traditional art practices, he now considers the time he spent at the university to have been a failed process. 
He found The Florence Academy of Art online and was astounded by the high level of the sculptures from the likes of alumni Alicia Ponzio and Cody Swanson, and former program director Robert Bodem. He thought that perhaps the academy was just showcasing the most talented artists and the best of the students' art on its website. But when he became an academy student himself, he saw that the students start at different skill levels and all develop to a high standard. 
Of his time at the academy, he said, "[It was] a true Renaissance for me, in a lot of ways." Before moving to Florence, he'd only seen the masterworks of artists he admired, such as Bernini, Donatello, and Michelangelo, in books or on the computer screen. But, of course, being in Florence, not only did he learn traditional art skills, but he also had many of the original sculptures close by to admire and copy. "Being able to see a sculpture in person, you can't substitute for that," he said.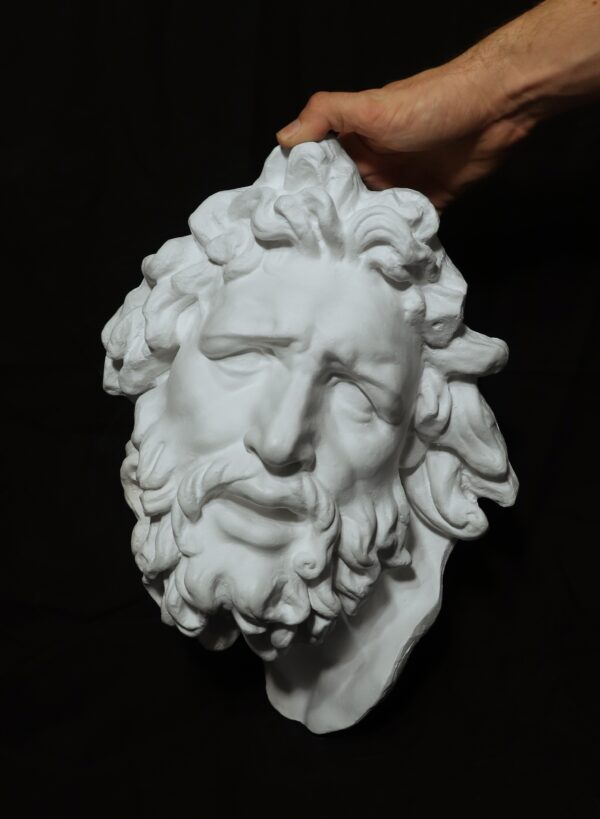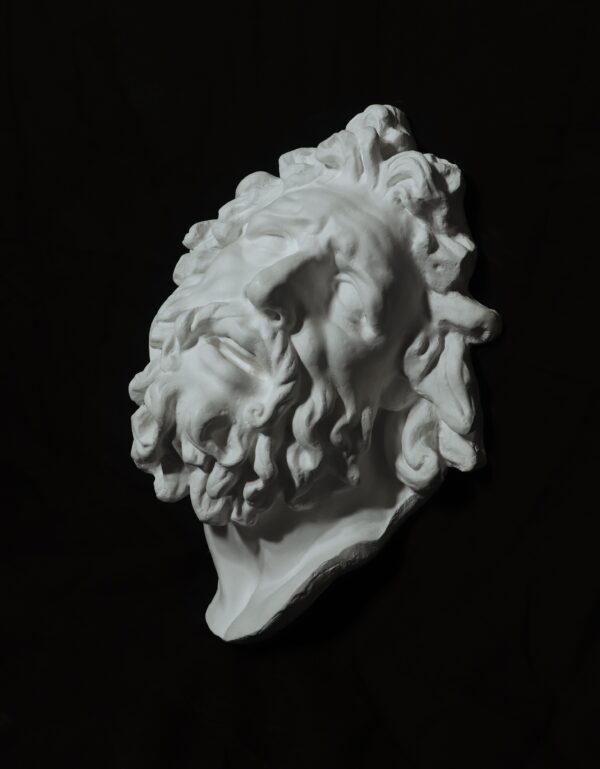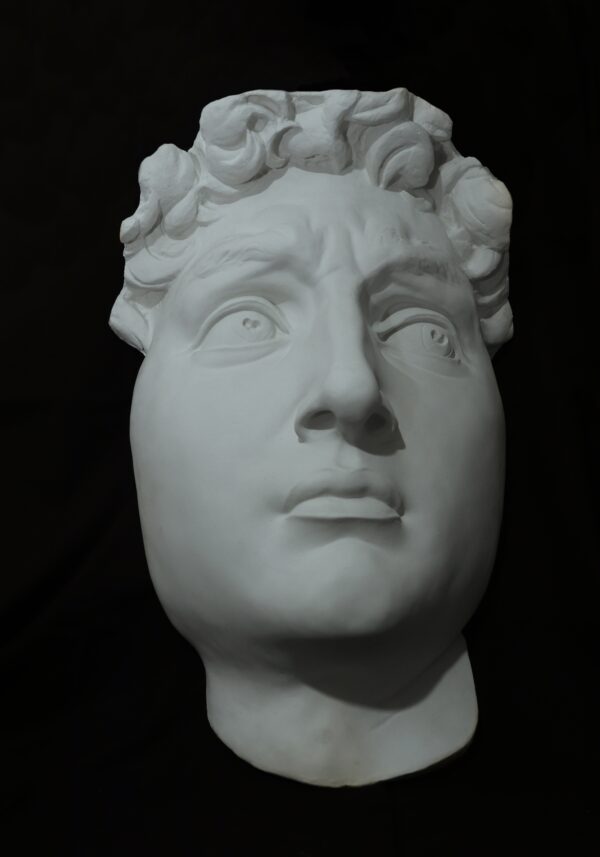 Learning From the Masters
Kendall's fascination with plaster casts began at the academy. Copying plaster casts of masterworks is part of the academy's traditional atelier training. It's a tradition that dates from centuries ago, when students needed to proficiently draw the casts first before moving on to rendering paintings or sculptures. 
Kendall learned a lot by replicating the works of past masters. "The plaster casts are really great learning tools," he said. He advises aspiring artists to copy masterworks too: "Identify the artists you admire, and then just try copying their work."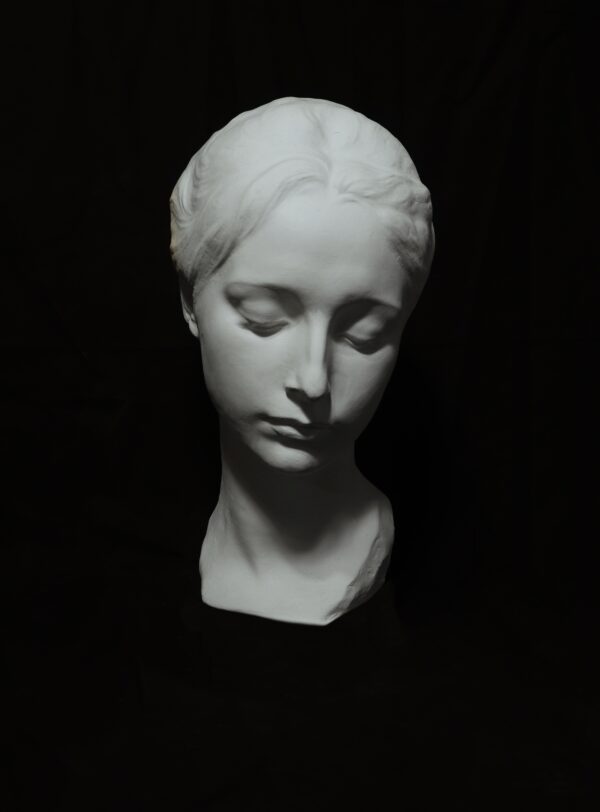 During his studies in Florence, Kendall started purchasing a few casts from local craftsmen to copy and refine his artistic skills. He not only copied the casts but also repaired them. Often when plaster casts are made, imperfections such as air bubbles may form, he explained. 
An imperfect plaster cast is problematic. If that cast is to be used to make more casts, the silicone rubber used to make the mold will perfectly replicate the minutest of details.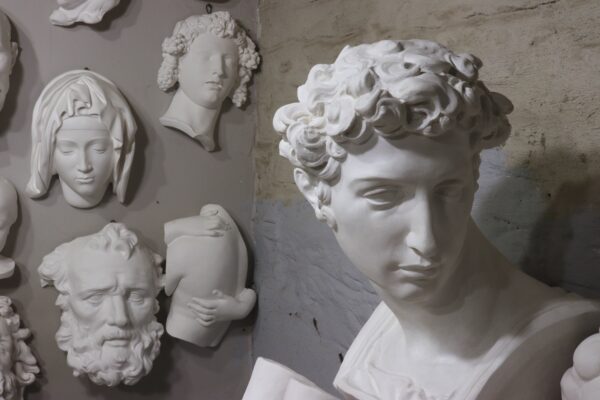 Affordable Casts for All
Back in the United States, Kendall used the plaster casts he collected in Florence to create molds and plaster casts. He first made a few available to friends and posted a few images of them on Instagram. It was a low-key approach to start with, and a way that he could fund his plaster cast collecting. It wasn't until the summer of 2020, after he started to expand his collection, that he began to promote the plaster casts as a business. 
He named his business The Fountainhead Gipsoteca (Italian for "plaster cast collection"). "I decided to use 'Gipsoteca' for part of the name as a nod to my time in Florence and the history of Italian sculpture in general," he said.
When he promoted the plaster casts on Facebook's groups for artists, he got positive responses. "People were kind of excited. These plaster casts are normally pretty expensive … so it's nice to be able to offer something affordable," he said. 
Kendall is creating a certain kind of camaraderie through his business, a sort of network of traditional artists who love to tell him how they're working with the casts. "So it's been fun. I've been meeting a lot of really cool people. … What's really cool is when an [atelier or academy] teacher buys them, and then they send or post photos of the work that their students do from the cast. It's always nice to see," he said.
Beyond the plaster casts being used as study aids, Kendall says, "It's also a good way to introduce people to classical sculpture for those that can't get out and see it in person."
Preserving Inspirational Art
Kendall is fascinated with each plaster cast he owns. And since he's been back in the United States, and far away from the original sculptures, his collection of some 40 or 50 plaster casts constantly informs his own art. "If I'm sculpting a portrait, I now have casts of works by Bernini, Michelangelo, and some less-known or even unnamed artists, where I can see what they did. I can hold it in front of me and really see it," he said.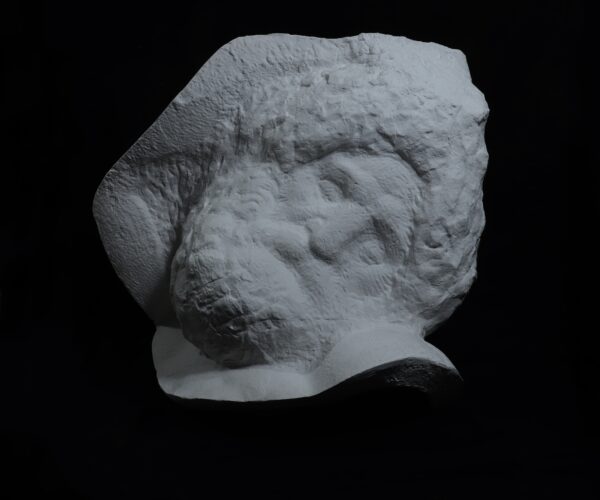 One of his particular favorites is a mask of "The Bearded Slave" by Michelangelo, which was cast from an unfinished sculpture that was to be part of Pope Julius II's tomb, although that project was eventually abandoned. Kendall enjoys the large scale of the unfinished face and all its details. And he loves that Michelangelo didn't finish the piece. "You can get a sense of how he carved, and how he worked. And just seeing the process—kind of paused forever—is really interesting," he said. 
Kendall's plaster cast collection is far from finished. In the future, he would love to increase the variety of his collection, including the addition of life-size statues. He also intends to create more of his own sculptures and open a teaching studio. And one of his long-term goals is to open a gallery or museum where students and art lovers alike can come to copy, touch, and purchase plaster cast pieces. 
To discover more about sculptor Justin Ryan Kendall's plaster casts, visit FountainheadCasts.com
July 22, 2021 1:17 pm