House Freedom Caucus Calls on McCarthy Try to Remove Pelosi as Speaker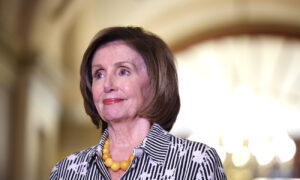 The conservative House Freedom Caucus called on Minority Leader Kevin McCarthy (R-Calif.) to attempt to oust Speaker Nancy Pelosi (D-Calif.) from her speaker position in what appears to be a longshot bid.
The caucus sent a letter to McCarthy on Friday to set up a privileged motion to oust Pelosi on July 31. Since Democrats—and Pelosi—control the House, that effort likely will fail. McCarthy would also have to agree to their request.
However, the letter suggests that Republicans are growing increasingly dissatisfied with Pelosi's leadership after she ousted Reps. Jim Jordan (R-Ohio) and Jim Banks (R-Ind.) from a select committee regarding the Jan. 6 Capitol incident.
"Speaker Pelosi's tenure is destroying the House of Representatives and our ability to faithfully represent the people we are here to serve," the Freedom Caucus members said in their letter. Pelosi, they added, also supported "unconstitutional changes like allowing proxy voting" and implementing metal detectors as well as fines for members who go to vote on the House floor.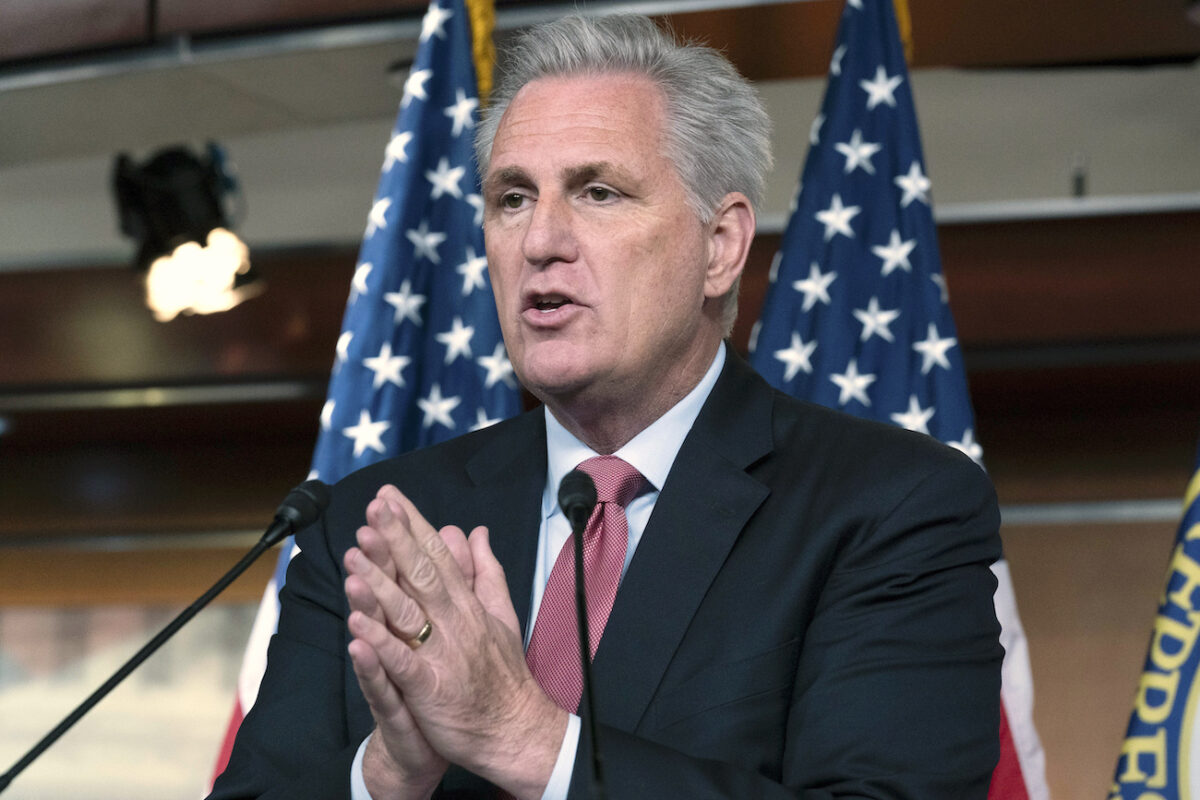 This month, McCarthy picked five GOP House members to join the Jan. 6 select committee, leading to Pelosi's decision to oust Jordan and Banks. She claimed the two made comments that questioned the legitimacy of the panel, which she said essentially disqualifies them from being on it.
The move drew sharp criticism from McCarthy, who pulled his other picks from the committee and said he would boycott it altogether. Pelosi, in response, said she would proceed without McCarthy's support or picks.
"It's my responsibility, as speaker of the House, to make sure we get to the truth on this, and we will not let their antics stand in the way of that," said Pelosi at her weekly press conference in Washington. In a dueling statement, McCarthy described the panel as a "sham process and will instead pursue our own investigation of the facts."
Since Jan. 6, many Democratic House lawmakers, including Pelosi, have frequently brought up the Capitol breach, describing it as an "insurrection" or a "violent attack" on the Capitol and on Democracy itself. Days after the incident, House Democrats and 10 Republicans voted to impeach former President Donald Trump, accusing him of inciting the incident. Trump dismissed their allegations, noting he publicly called on protesters on Jan. 6 to demonstrate peacefully and "go home in peace."
A previously proposed Jan. 6 commission body that passed in the House was blocked by Senate Republicans in May. At the time, Republican leadership said the Capitol breach had been exhaustively investigated and litigated and that another congressional committee isn't required.
The Epoch Times has contacted McCarthy's and Pelosi's offices for comment on the letter.
July 23, 2021 7:29 pm