The Influential Westerners Helping the Chinese Regime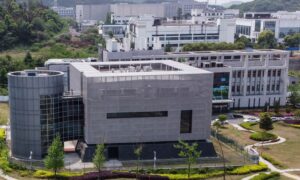 Commentary
COVID-19 may very well be China's Chernobyl, but try telling that to the masters of spin in Beijing. According to a recent editorial in the Global Times, a mouthpiece for the Chinese regime: "More than half a million Chinese netizens have signed a joint letter to the WHO." They demand that "the organization conduct an investigation into the US' Fort Detrick lab, a place whose sudden shutdown is still shrouded in secrecy." Why, they wonder, has the lab "not been subject to any scrutiny from the international community." A "thorough probe," they suggest, "could prevent a future epidemic."
Not finished there, the authors of the shameless piece take aim at "certain Western politicians" and media outlets who have identified China as the birthplace of the coronavirus. Truth, as Mark Twain said, is often stranger than fiction. One wonders what the great man would have to say about this particular piece of fact-free garbage.
Now, although I have my own questions about the Fort Detrick Lab, which is situated in Maryland, the Chinese regime's intention is clear for all to see. It's a brazen attempt to deflect blame and instead focus the spotlight on its sworn enemy, the United States. Who, though, are the authors really fooling? Apart from themselves, of course, absolutely no one.
Leaving the letter aside, a more worrying aspect involves the Chinese Communist Party's (CCP's) enablers, many of whom reside in western countries. They occupy positions of significant status, and a number of them are eminent scientists. In an interview with The Defender, Richard Ebright, a well-respected molecular biologist at Rutgers University, discusses the ways in which some of the most prestigious scientific journals played a pivotal role "in helping to shout down any mention of a lab leak." The likes of "Nature, Science and the Lancet," according to Ebright, are all guilty of intentionally ignoring alternative theories. These journals played a key role in silencing a number of credible lab-leak theorists. Other outlets, like NBC, for example, have also gone to great lengths to shut down lab-leak discussions, thus helping the CCP maintain some veneer of credibility (though an incredibly thin one).
Of the three aforementioned journals, the Lancet has played the biggest role in facilitating China-friendly narratives. In February of last year, the journal published a statement from Dr. Peter Daszak, the president of EcoHealth Alliance. In the statement, Daszak, whose research, according to the EcoHealth website, "has been instrumental in identifying and predicting the origins and impact of emerging diseases across the globe," was quick to dismiss lab leak reports. Daszak strongly condemned "conspiracy theories suggesting that COVID-19" was a man-made virus. Interestingly, EcoHealth, up until spring of last year, received millions in funding from the U.S. government to conduct research on bats and coronaviruses in China. Daszak, rather conveniently, failed to mention this in his condescending message to the masses.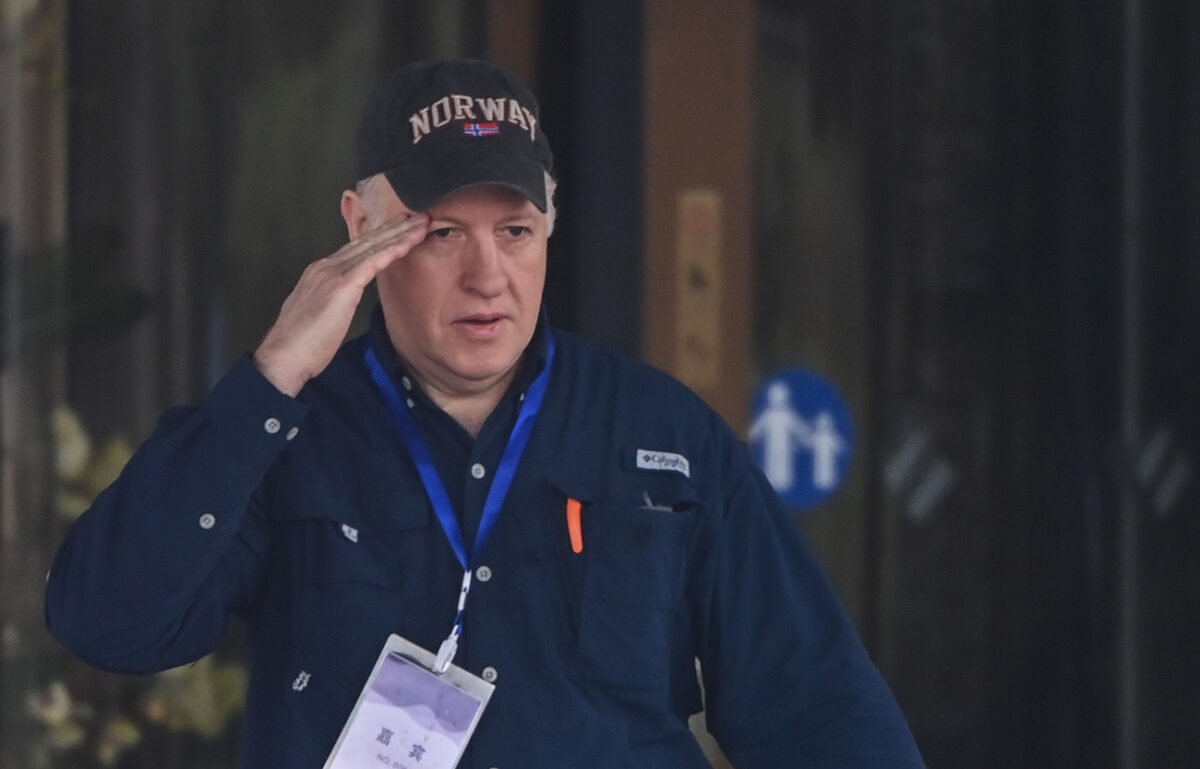 From Science Labs to Social Media Platforms
Scientists aren't the only ones helping the CCP spread disinformation. Social media influencers are also busy spreading the state-approved gospel. According a recent BBC report, a number of influential British expatriates are using their platforms to spread Beijing-backed lies. These people include "Barrie Jones, Jason Lightfoot and father-and-son team Lee and Oli Barrett." Of the three, though, Jones appears to be the most effective. China's foreign ministry even used one of his videos "in a daily government press briefing."
The BBC report discusses the ways in which a "growing network of foreigners" are being "pulled into Chinese state media campaigns." CGTN, an international English-language cable TV news service based in Beijing, employs hundreds of influencers around the world to promote very specific, China-friendly messages.
According to the BBC, CGTN, which has close ties to the Chinese regime, "aims to expand its influencer pool further by offering cash rewards of up to $10,000 to reporters, podcasters, presenters and influencers" who wish to join its carefully scripted campaign. Not surprisingly, the aforementioned Lightfoot has already "appeared in promotional material" for this particular campaign.
Meanwhile, an American by the name of Nathan Rich, a convicted criminal, also enjoys spreading malicious lies. As the Taiwan Times reports, Rich has a sordid history of "condemning Hong Kong pro-democracy protesters," often referring to them as "terrorists." He has also parroted "the Chinese Communist Party (CCP) mantra that Taiwan is part of China." In addition, he has chastised "the U.S. for its folly in engaging in a trade war with China" and argued "that the coronavirus started in America." The CCP doesn't seem to care that Rich's "citations and arrests primarily involved damaging property, public intoxication, driving while under the influence, criminal conspiracy, traffic violations, and most seriously, possession of heroin." And why would they? In the West, where the CCP has few friends, the regime will accept assistance from anyone willing to help spread its lies, be they scientists, vloggers, or convicted criminals. Any platform will do. Mix in these willing helpers with Beijing's penchant for cyber espionage, theft, and the spreading of dangerous disinformation, and you have a recipe for genuine disaster.
With the Westerners willing to help the regime, one wonders why they do it. Is it the money? Is it the fame, or infamy, that comes from helping an enemy of truth? Whatever the answers may be, and I am sure there are many, it is concerning to see so many people willing to help the Chinese regime spread propaganda.
John Mac Ghlionn is a researcher and essayist. His work has been published by the likes of The New York Post, Sydney Morning Herald, The American Conservative, National Review, The Public Discourse, and other respectable outlets. He's also a columnist at Cointelegraph.
Views expressed in this article are the opinions of the author and do not necessarily reflect the views of The Epoch Times.
July 23, 2021 1:33 pm