People living in the areas hit by Hurricane Ida could be without power for weeks, a large utility provider said Tuesday.
Entergy, which delivers electricity to some 3 million customers in Arkansas, Louisiana, Mississippi, and Texas, said it restored power to 85,000 customers who were affected by the hurricane, which slammed into Louisiana on Sunday—plunging New Orleans into darkness—before moving into Mississippi.
But the provider also said that people in the hardest-hit areas "could experience power outages for weeks."
Some 840,000 households and businesses in Louisiana, and 25,000 in Mississippi, serviced by Entergy remained without power on Tuesday. Over one million outages in Louisiana were tracked on PowerOutage.us.
Some Entergy customers were told they'd have to wait 30 days for electricity to return.
"Nobody is satisfied," Louisiana Gov. John Bel Edwards, a Democrat, told reporters in LaPlace.
"I know I'm not satisfied with 30 days, the Entergy people aren't satisfied with 30 days, nobody who's out there needing power is satisfied with that," he added. "But I am mindful that we just had the strongest hurricane—at least tides were the strongest—that the state has ever experienced, and the infrastructure has been damaged."
Over 20,000 linemen and other workers are deployed across the state, focusing on restoring power.
Edwards said he would be "unpleasantly surprised" if it actually took a month for all power to come back online and spent two hours on the phone with Entergy to hammer home the urgency of the situation.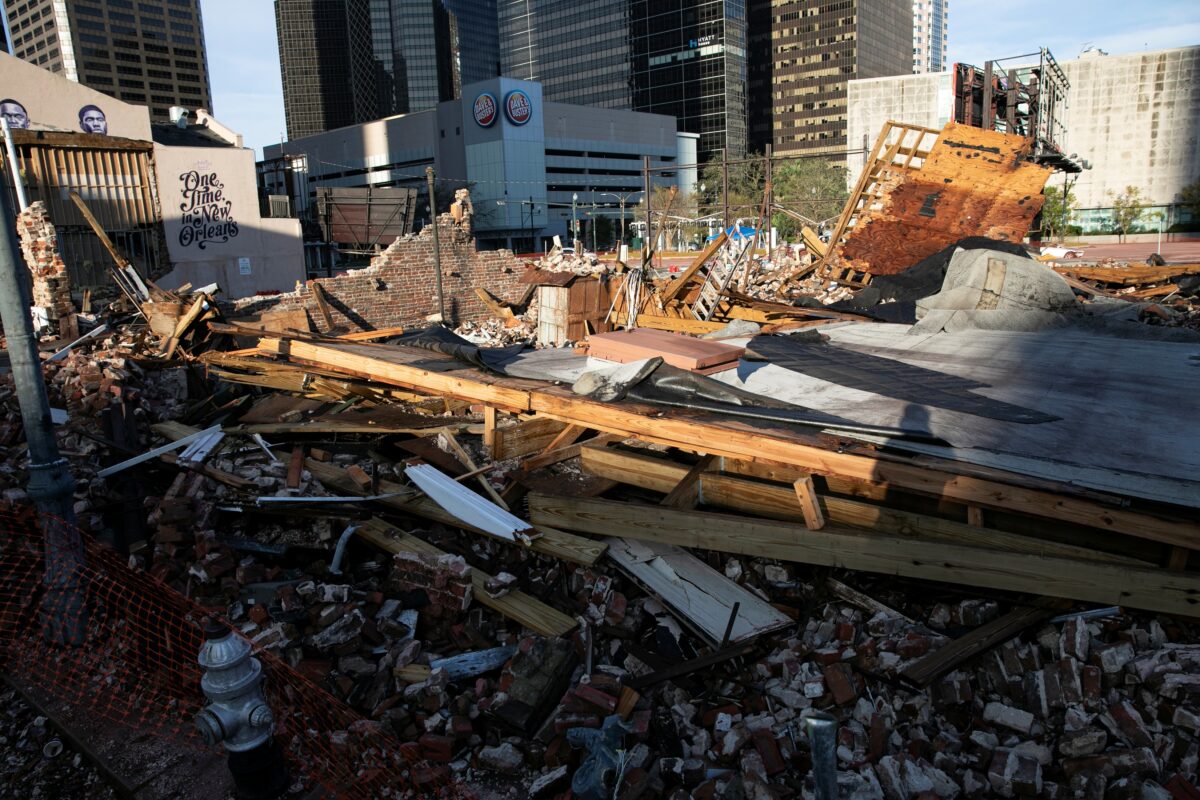 The hurricane, which was later downgraded, took out eight high-voltage transmission lines that supply power to New Orleans and nearby parishes, including a transmission tower that withstood Hurricane Katrina 16 years prior.
At least four people are dead across the two hardest-hit states.
Crews are repairing Entergy plants in the New Orleans area in addition to clearing up issues at homes and at the lines, with the aim of producing power for customers in the area when the transmission system is functional again.
Crews are dealing with road closures, flooding, and other aftereffects of Ida, making the work more difficult. In some areas, they're using airboats, highwater vehicles, and helicopters.
The damage assessment, which began on Aug. 30, could take several days. Until it's complete, some customers may not get an estimated time for power restoration. The U.S. Coast Guard was helping assess the damage, including analyzing how best to remove the transmission tower that plunged into the Mississippi river.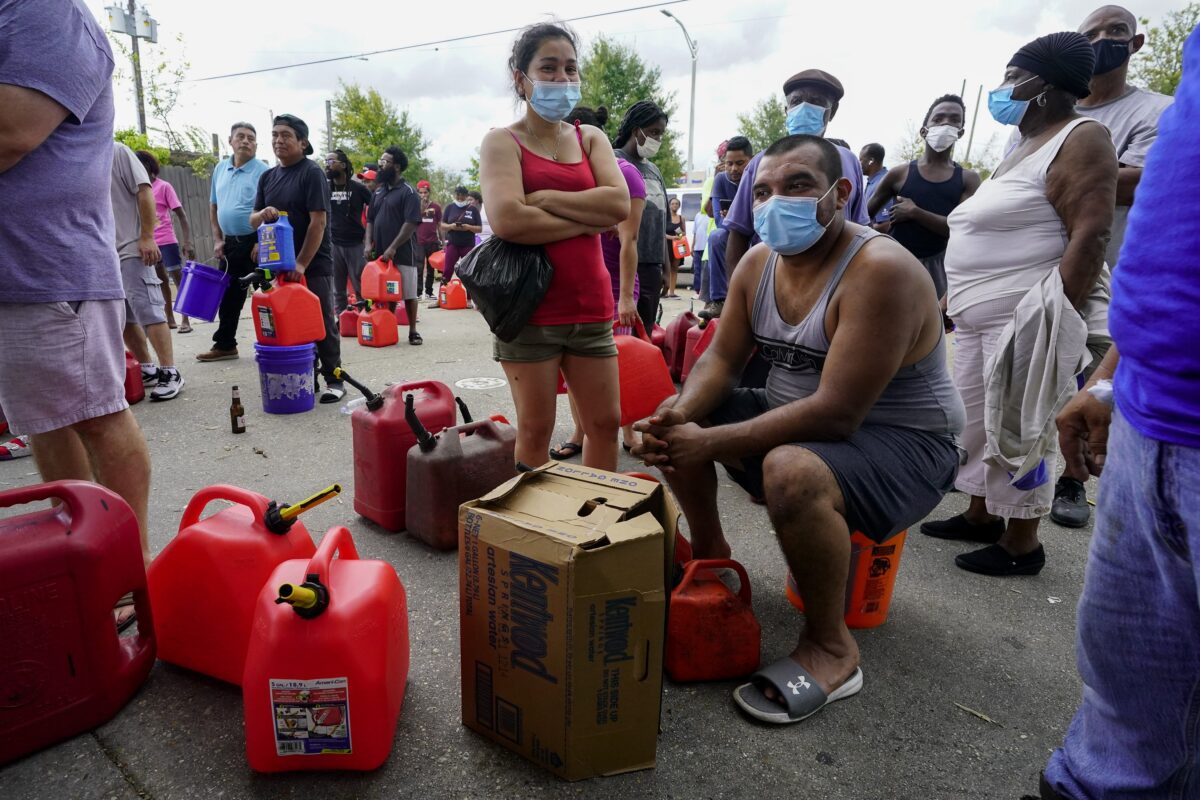 New Orleans remained without power Tuesday, officials there said.
"We recognize, as the days go by, we understand people get a little angst. We know it's hot, we know that we do not have any power. And that continues to be a priority that this administration is pushing forward on with Entergy," Mayor LaToya Cantrell, a Democrat, told a press conference in the city.
Some power could be restored by Wednesday afternoon, she added.
Government officials, working with charities and businesses, have set up meal distribution sites and cooling centers to help residents cope with the hot weather and lack of electricity.
State and local officials are urging people who evacuated to stay away, at least for now.
"Many of the life-supporting infrastructure elements are not present, they're not operating right now," said Edwards. "So if you have already evacuated, do not return here or elsewhere in southeast Louisiana until the Office of Emergency Preparedness tells you it's ready to receive you."
August 31, 2021 11:35 pm