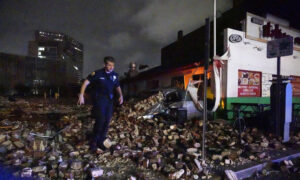 Utility workers rush to get the power back on in Louisiana and rescuers continue their efforts to make sure everyone's okay. NTD hears from some survivors.
The GOP is demanding an evacuation plan and reports on Americans still left in Afghanistan. This, while many Biden officials praise the State Department's handling of the evacuation.
A story of friendship between a U.S. veteran and an Afghan interpreter. The former soldier strives to save his friend, after losing another.
August 31, 2021 3:56 pm