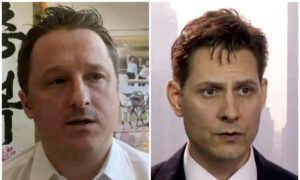 Michael Kovrig and Michael Spavor have landed in Canada following their release from imprisonment in China
Footage from CTV shows the two being greeted by Prime Minister Justin Trudeau on the morning of Sept. 25 after landing in Calgary.
The two Canadians, who were held captive in China since Dec. 10, 2018, were released once Huawei chief financial officer Meng Wanzhou was allowed to leave Canada on Sept. 24.
The "two Michaels," as they have come to be known, are widely viewed as victims of Beijing's "hostage diplomacy."
Their arrest came a few days after Meng was arrested in Vancouver on Dec. 1, 2018, on a U.S. extradition request. Ahead of their arrests, China had warned Canada of dire consequences if Meng was not released.
During the early stages of their imprisonment in China, the two men were held in solitary confinement and underwent repeated interrogation, with the lights kept on in their cells day and night. This can lead to sleep deprivation, which is recognized as a torture method by human rights organizations.
Meng, who was charged with bank and wire fraud relating to violating U.S. sanctions on Iran, reached a deferred prosecution agreement with the U.S. Justice Department on Sept. 24, and had a Canadian court lift her bail conditions on the same day, allowing her to leave Canada.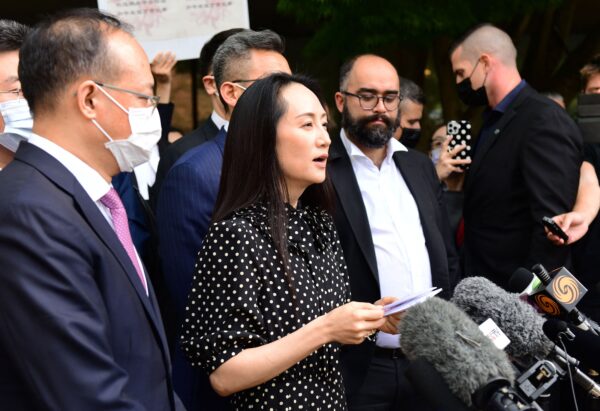 Chinese state media report that she arrived in China on Sept. 25.
Kovrig, a former Canadian diplomat, is a think tank scholar with the Crisis Group, while Spavor is a businessman.
China had charged the two with espionage, which typically carries heavy jail sentences.
As Meng's court case was nearing its final stages in Canada, a Chinese court in August sentenced Spavor to 11 years in prison. Kovrig, who had his trial in March, was still awaiting sentencing.
Announcing the release of the two Canadians on Sept. 24, Trudeau said they have "been through an unbelievably difficult situation."
"For the past 1,000 days they have shown strength, perseverance, resilience and grace and we are all inspired by that," Trudeau said.
Meng's Case
U.S. prosecutors had charged Meng with bank fraud for allegedly lying to HSBC about Huawei's business dealings with Iran, leading HSBC to violate U.S. sanctions.
Meng's deferred prosecution agreement allowed her to plead not guilty to the charges, but she had to agree to a "statement of facts."
"In entering into the deferred prosecution agreement, Meng has taken responsibility for her principal role in perpetrating a scheme to defraud a global financial institution," acting U.S. attorney Nicole Boeckmann said in a statement.
"Her admissions in the statement of facts confirm that, while acting as the Chief Financial Officer for Huawei, Meng made multiple material misrepresentations to a senior executive of a financial institution regarding Huawei's business operations in Iran in an effort to preserve Huawei's banking relationship with the financial institution."
September 25, 2021 2:02 pm