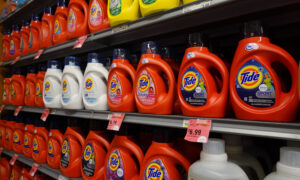 More price hikes are coming. A major producer of household goods is saying costs are increasing faster than expected. But it'll only charge more for certain categories.
Johnson & Johnson reports earnings. It beat profit expectations but missed revenue forecasts. How did its COVID-19 vaccine do?
A robo-taxi company is testing self-driving cars in Seattle. Why pick a city with famously bad weather?
October 19, 2021 8:57 pm