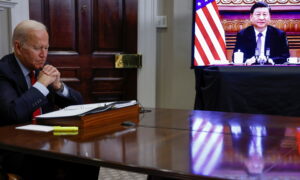 President Joe Biden and Chinese communist leader Xi Jinping meet. Xi wants to strengthen communication with the U.S. But how did he refer to his relationship with Biden? And did the two leaders make any breakthroughs?
Biden's spending plan scraps a key requirement for the child tax credit. It could mean billions of dollars in payment to illegal immigrants.
A Department of Defense investigation has cleared a controversial $400 million border wall deal. The report shows that former President Donald Trump did not exert undue influence.
November 16, 2021 4:56 pm