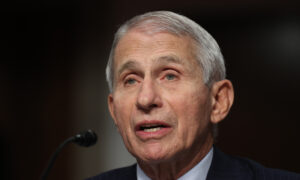 The United States banned travel from southern African countries to try to delay the introduction of a newly detected virus variant, a public health official said on Saturday.
"The issue of blocking travel from a given country is to just give us time to assess it better—that's the reason for doing that, not any reason to panic," Dr. Anthony Fauci, the longtime director of the National Institute of Allergy and Infectious Diseases, said on the "Today" show.
"We want to give us some time to really fill in the blanks of what we don't know right now," he added.
President Joe Biden a day earlier ordered travel restricted from South Africa and seven other South African countries due to Omicron, a variant of the CCP (Chinese Communist Party) virus.
"I've decided that we're going to be cautious," Biden told reporters in Nantucket, Massachusetts, where he is vacationing.
The decision followed a meeting between the president and members of the White House COVID-19 response team, including Fauci.
The ban does not apply to U.S. citizens and permanent residents.
It also does not go into effect until Nov. 29, puzzling some.
Biden told reporters that the delay was based on advice from his team. He opposed bans last year when then-President Donald Trump banned travel from China over COVID-19.
Fauci, who Trump has said opposed the China ban, wasn't asked about the new ban having a delayed implementation.
No Omicron cases have been detected in the United States yet.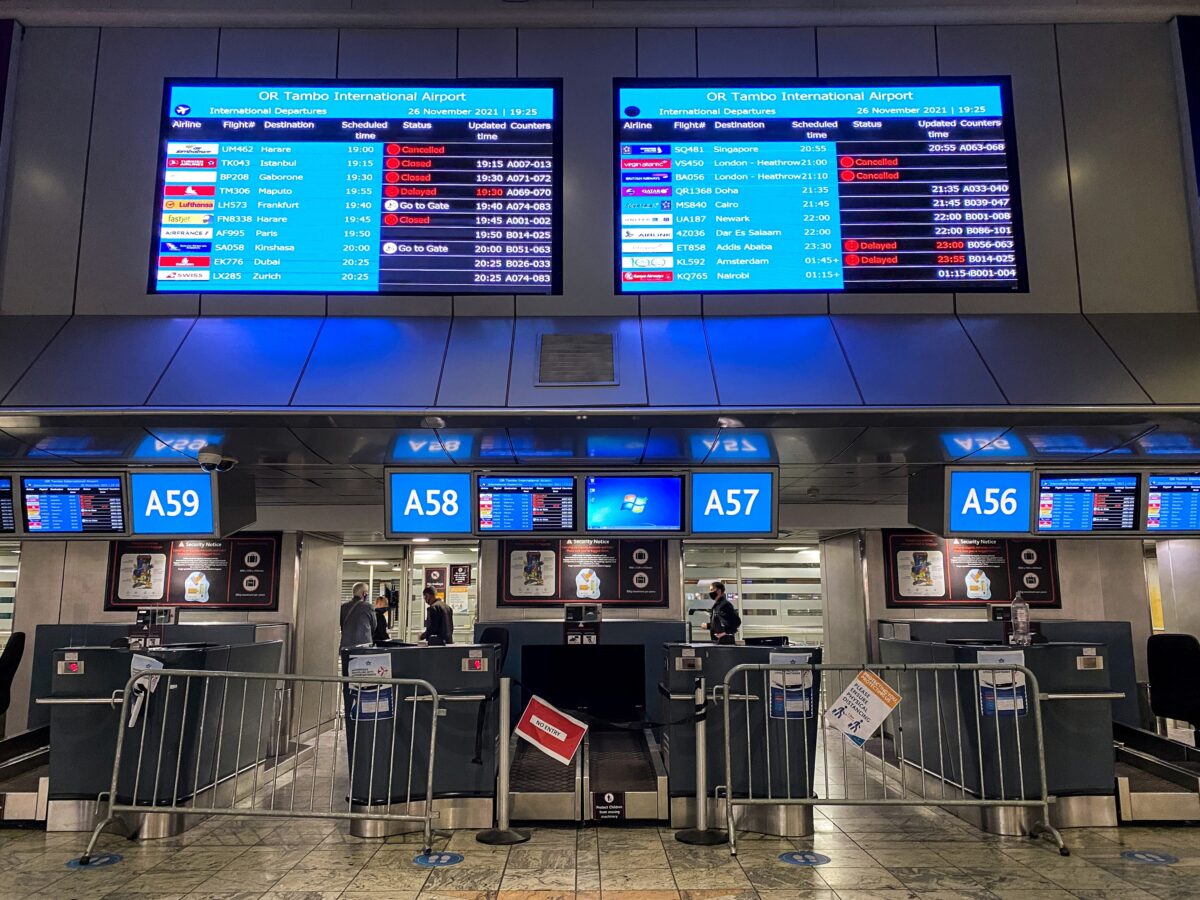 A slew of other countries, including Saudi Arabia, Canada, and the United Kingdom also imposed travel bans against southern African nations due to concerns over Omicron.
"In South Africa, even though the numbers are relatively small, its ability to infect people who have recovered from infection and even people who've been vaccinated, make us say, 'this is something you got to pay really close attention to, and be prepared for something that serious,'" Fauci said.
"It may not turn out that way, but you really want to be ahead of it, and that's the reason why we're doing what we're doing," he added.
There are preliminary indications that the strain is likely more transmissible, some health officials say. However, South African officials decried the bans and said there is no evidence at this time of Omicron transmitting at a higher level than other variants.
Some outside experts have also questioned the bans.
"There's too much we don't know to impose economically, socially ruinous policies on SA and other nations. Ready, fire, aim is not prudent public health policy," Dr. Scott Gottlieb, who formerly headed the U.S. Food and Drug Administration and now sits on Pfizer's board, said in a social media post.
"Vaccine, testing requirements for incoming travelers could be prudent. Outright travel bans can hurt more than help," he added.
November 27, 2021 5:17 pm