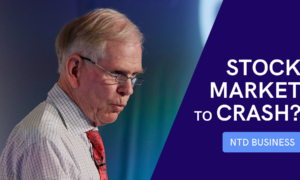 Stocks Could Fall 45% This Year: Grantham; Intel to Build $20B Chip Plant in Ohio | NTD Business
In a historic investment in American semiconductor manufacturing, Intel will spend $20 billion to build what could become the world's largest chip plant in Ohio.
Billionaire Mark Cuban wants to sell you cheap drugs—far cheaper than their retail alternatives. We take a look at his new online pharmacy.
One of America's top investment managers is warning stocks could fall 45 percent this year. He says we're in a super bubble.
A new survey says most Americans would have to borrow to cover unexpected expenses. How is inflation impacting Americans' ability to save?
Chanel opens a new complex showcasing French luxury crafts. What do the artisans have to say about the new space?
Read More
January 21, 2022 9:55 pm