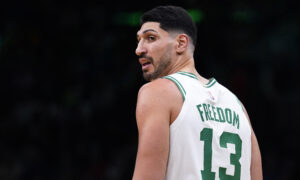 The world cannot sit by and watch China's ruling communist party whitewash its decades-long human rights atrocities with the upcoming Beijing Winter Olympics, human rights activists have said with the Games slated to begin next week.
"The world needs to wake up and realize that the Chinese Communist Party is not our friend," said NBA player Enes Kanter Freedom during a press conference hosted by Sen. Rick Scott (R-Fla.).
"The Chinese government does not represent Olympic core values of excellence, of respect, of friendship," he said, citing the regime's broad suppression spanning Xinjiang, Hong Kong, Tibet, the intimidation of Taiwan, and inside China itself. "They are a brutal dictatorship."
The United States has led a diplomatic boycott over what has been described as a genocidal campaign in Xinjiang, which includes the detention of more than one million Uyghurs, slave labor, and other forms of abuse. But the athlete, and those who have lived through the regime's repression, argue that such action alone is not enough from holding the regime accountable.
"We will not let anyone forget about what is happening in communist China," Scott said at the start of the press conference. "Every day, we must show that the United States is an unyielding and unapologetic advocate for human rights, and unafraid of speaking the truth and upsetting General Secretary Xi and his communist party thugs," he said, referring to Chinese leader Xi Jinping.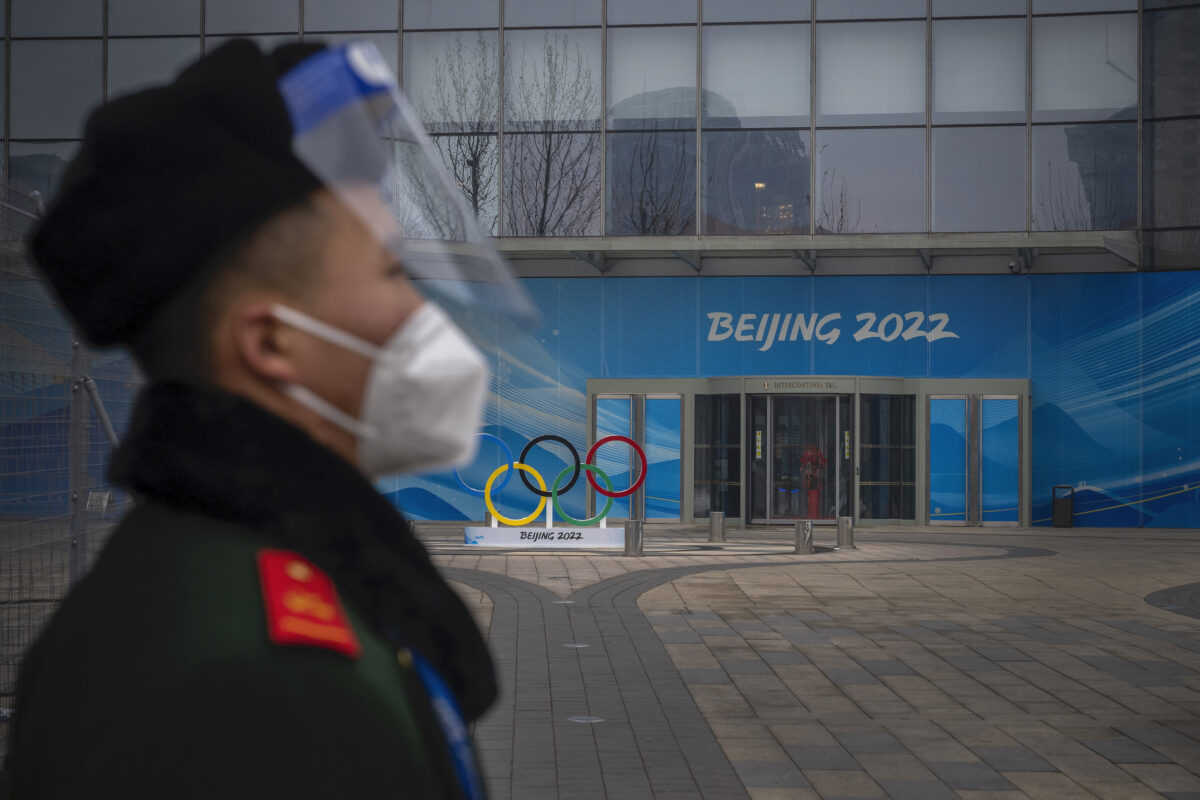 Beijing "should never have been awarded these games" in the first place, said Samuel Chu, who founded U.S.-based The Campaign for Hong Kong to advocate for the rights of those in his native city.
Over a decade ago, the regime had promised to improve the country's human rights in exchange for hosting the 2008 Summer Olympics. But those pledges, be it greater press freedom, tolerance of political dissent, and unfettered internet access, never materialized, Chu noted.
Compared to Russia, which was slapped a four-year ban from competing in the Olympics and other global sports events in 2019 (later shortened to two) due to a doping cover-up, the consequences for the communist regime had been few, Chu said.
That Beijing could get away with its broken promises has taught the regime it can continue its abuses with impunity, Chu warned.
"Hosting the Olympics has become the go-to, proven solution for authoritarian regimes like the Chinese Communist Party to whitewash their crimes," he added.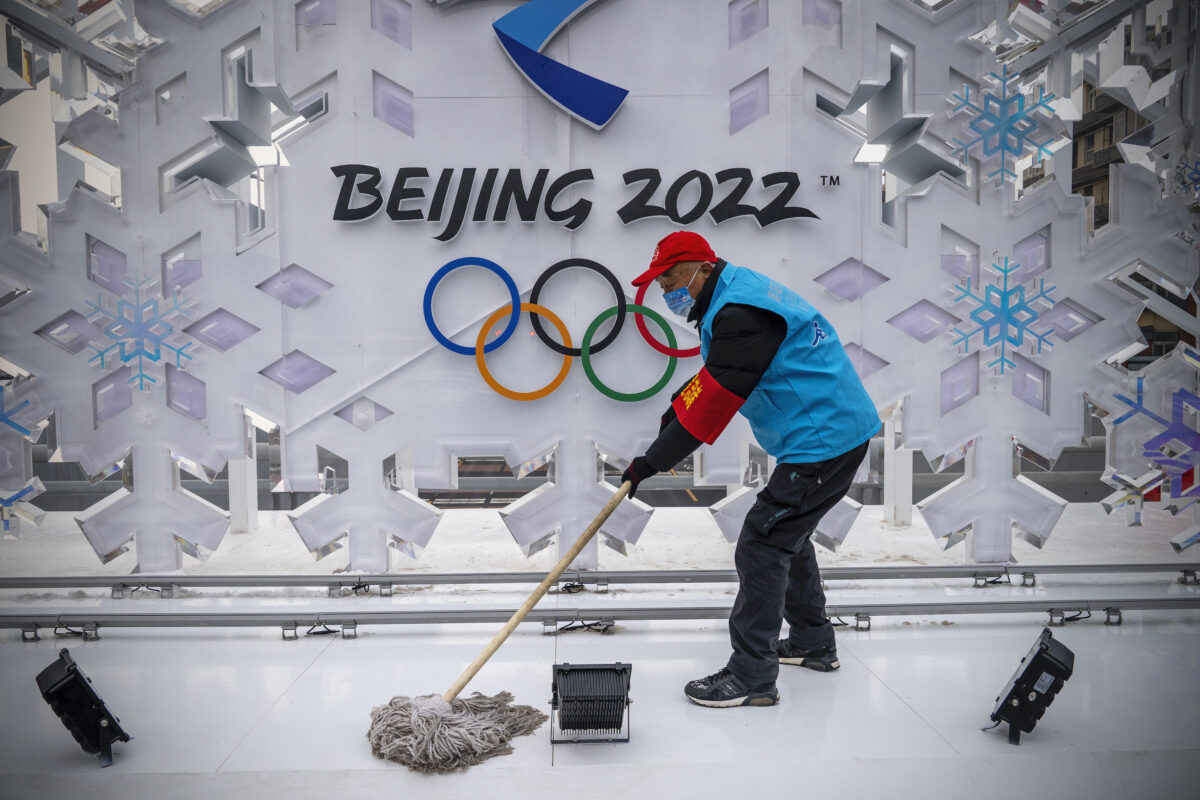 "Russia, for the crime of doping, is banned from the Games that will be hosted by a regime committing genocide. Let that sink in. If a ban is a justified punishment for doping, what is justified for the genocide and repression of 13 million ethnic minorities in the Uyghur homeland and 7.5 million Hong Kongers?"
When COVID-19 first broke out in China, the regime rounded up critics of its virus response and citizen journalists trying to reveal the outbreak's situation on the ground.
Tennis star Peng Shuai vanished from the limelight for weeks after she made sexual assault claims against a senior communist party leader. Weeks away from the Olympics, a Beijing court has sentenced 11 adherents of the persecuted spiritual discipline, Falun Gong, to up to eight years in prison for exercising their beliefs and supplying The Epoch Times with reports on life in China during the early days of the pandemic.
With the regime's repressive policies continuing unabated, participating in the Beijing Olympics in whatever way is giving an endorsement, said Joey Siu, policy advisor for U.K.-based Hong Kong Watch.
"Any forms of appeasement policies will be no different than allowing China to continue its oppression against our people, and inviting them into our own backyards," she said.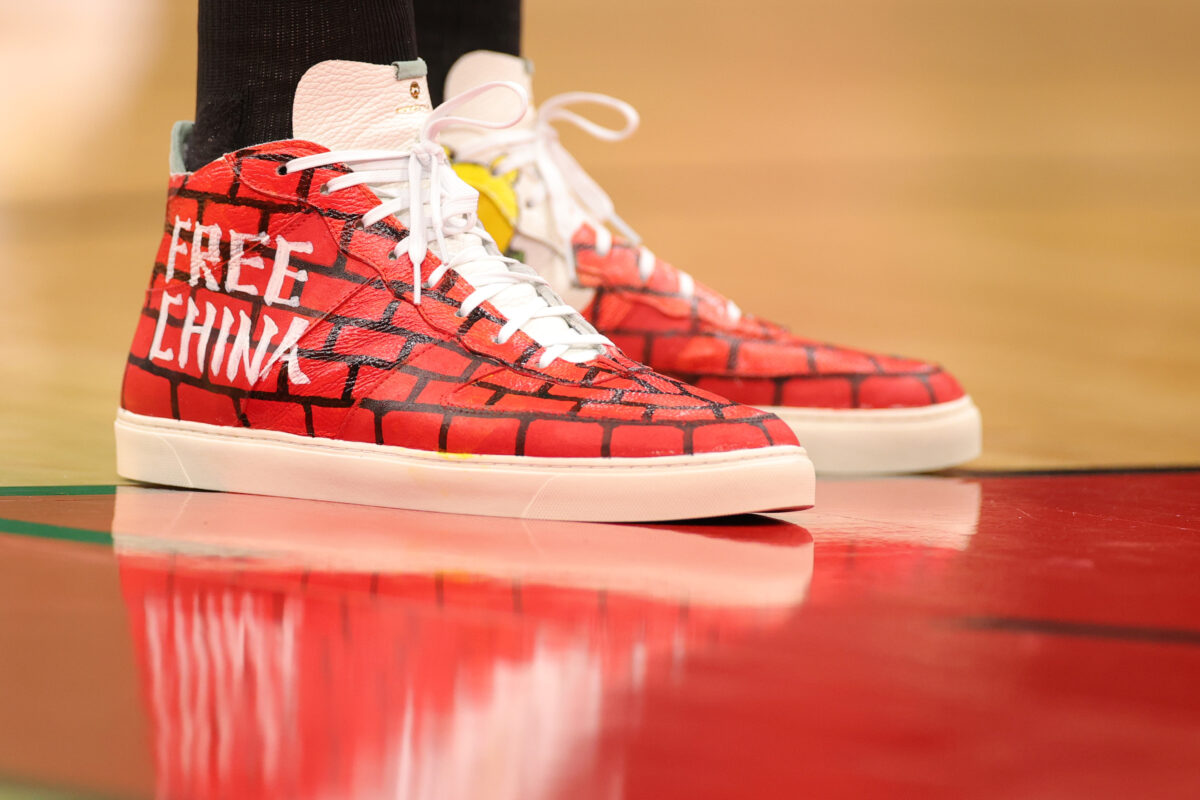 Kanter Freedom, who has been a vocal critic of the Chinese regime, also recently took up an offer from Yao Ming, a former NBA basketball player who now presides over the state-affiliated Chinese Basketball Association, to visit China to develop a "more comprehensive understanding" of Beijing.
In a video he shared on Twitter, the 29-year-old replied that he would go on the trip in summer but only if he can see the "real side of China," including "slave labor camps" and "how the regime destroys bodies after harvesting their organs."
At the Monday press conference, he encouraged athletes to use their platform to champion the cause of protecting human rights.
"All the gold medals in the world that you can win [are] not more important than your values," he said.
January 25, 2022 4:12 am