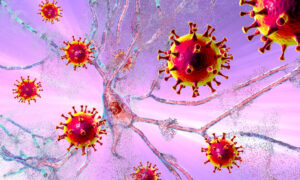 Hard Evidence in New Study: Brain, Heart Damage Caused by mRNA Vaccine
Scientists in Germany have found that mRNA vaccination, not COVID-19 infection itself, caused brain and heart damage in an older adult with underlying conditions.
This study was published in October 2022 in the journal Vaccines: "A Case Report: Multifocal Necrotizing Encephalitis and Myocarditis after BNT162b2 mRNA Vaccination against COVID-19." It examined the situation of a 76-year-old German man with Parkinson's disease.
The patient died three weeks after receiving his third COVID-19 injection.
The first vaccine he received in May of 2021 was the Oxford/AstraZeneca vaccine. That was followed by two more injections in July and then December of the same year. His two subsequent vaccines were both made by Pfizer….